New Partnerships
---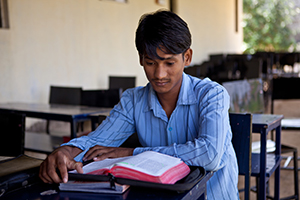 The partnerships shown below are the ones we have most recently formed. Typically Bright Hope World spends at least two to three years developing a new partnership before it is made available to prospective donors. This period of relationship building and due diligence is critically important in ensuring that any partnerships we embark upon are successful and donors can be assured they are investing wisely.
Please click here if you would like to help.
PARTNERSHIPS WITH NO CURRENT DONOR
Indonesia, Asia
Spread across six different locations in the middle of Sumatra, this organisation supports poor families with loans to establish small businesses, assists young people to obtain an education, has a preschool/kindergarten for 100 children, and run camps and seminars for young people and leadership development.
| | |
| --- | --- |
| Partnership Ref.: | |
| Commenced: | 27/05/2019 |
| Funding Status: | |
| Partnership Type: | Community / Agriculture Development, Micro-enterprise / Micro-loans, Training / Education |
| Funding Size: | $3,000 - $7,999 |
1 Partnerships