New Partnerships
---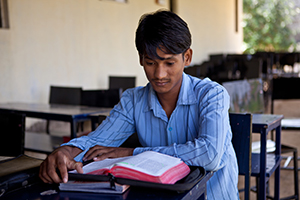 The partnerships shown below are the ones we have most recently formed. Typically Bright Hope World spends at least two to three years developing a new partnership before it is made available to prospective donors. This period of relationship building and due diligence is critically important in ensuring that any partnerships we embark upon are successful and donors can be assured they are investing wisely.
Please click here if you would like to help.
PARTNERSHIPS WITH NO CURRENT DONOR
Madagascar, Africa
The support of emerging Christian leaders with Operation Mobilization (OM) is the key objective of this project. Without the ability to create a local base for supporting key people, this program will always struggle to survive. Even though the leaders are quite young there are opportunities for this to work. It is not uncommon for both male and female young people to have their own animals. The barrier is being able to get the initial animals as many of the families have huge numbers of children as men have multiple wives. Children are under severe pressure to drop out of school to assist their families economically by herding the cattle or the girls are married off so they cease to be an economic burden. This project will give young people much more control of their own destiny.
| | |
| --- | --- |
| Partnership Ref.: | |
| Commenced: | 14/09/2020 |
| Funding Status: | |
| Partnership Type: | Micro-enterprise / Micro-loans, Community / Agriculture Development, Orphans & Vulnerable Children |
| Funding Size: | $0 - $2,999 |
Nepal, Asia
For a number of years Niranjan and Sonu Adhikary were very concerned about the dependence that a lot of Christian ministry in Nepal had on outside funding and resources. They subsequently developed a Nepali way of doing and funding ministry and have been encouraging people to think differently. Part of this was to establish a Resource Centre to provide loans for members to establish businesses to support themselves and also generate funds to support church planters. This project is an extension of that and provides larger loans to a few key people.

| | |
| --- | --- |
| Partnership Ref.: | |
| Commenced: | 13/10/2020 |
| Funding Status: | |
| Partnership Type: | Micro-enterprise / Micro-loans |
| Funding Size: | $3,000 - $7,999 |
Pakistan, Asia
The EGM team are constantly looking for ways to assist the poorest among them to become self-sustaining. They have organised sewing projects in other places but not in their own community. This community is huge, the largest Christian community in Pakistan, with tens of thousands of Christian families.
| | |
| --- | --- |
| Partnership Ref.: | |
| Commenced: | 14/09/2020 |
| Funding Status: | |
| Partnership Type: | Training / Education, Community / Agriculture Development |
| Funding Size: | $8,000 - $14,999 |
Zimbabwe, Africa
Nemauzhe is a community in Chivi district of Masvingo province which was influenced by the community of Mandiva (ZIM02d) to consider practicing farming God's way as a way of breaking the cycle of poverty. It is one of the largest communities in Chivi with many villages. As they have done in other communities like Makamure (ZIM02c), Fountain of Hope will slowly move from one village to another until the whole community has been transformed to be able to change their situation and circumstances.
| | |
| --- | --- |
| Partnership Ref.: | |
| Commenced: | 24/09/2020 |
| Funding Status: | |
| Partnership Type: | Community / Agriculture Development |
| Funding Size: | $8,000 - $14,999 |
4 Partnerships