New Partnerships
---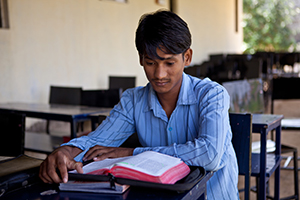 The partnerships shown below are the ones we have most recently formed. Typically Bright Hope World spends at least two to three years developing a new partnership before it is made available to prospective donors. This period of relationship building and due diligence is critically important in ensuring that any partnerships we embark upon are successful and donors can be assured they are investing wisely.
Please click here if you would like to help.
PARTNERSHIPS WITH NO CURRENT DONOR
Pakistan, Asia
Chak no 74 is a small village in Faisalabad district with approximately 5,000 families living there, only 300 of whom are Christians. Most of the population is uneducated with parents preferring their children to work instead of study so many young boys and girls are sent to work at an early age due to poverty. In particular, parents are not sending girls to college after school because of a lack of finances and transport issues so girls stay home and wait to be married. Any sort of skill is therefore a great blessing for them and a sewing course can have a huge impact in a girl's life.
| | |
| --- | --- |
| Partnership Ref.: | |
| Commenced: | 18/12/2018 |
| Funding Status: | |
| Partnership Type: | Training / Education |
| Funding Size: | $3,000 - $7,999 |
1 Partnerships