New Partnerships
---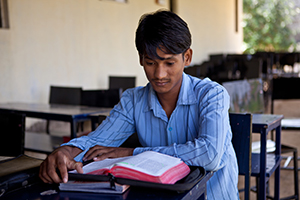 The partnerships shown below are the ones we have most recently formed. Typically Bright Hope World spends at least two to three years developing a new partnership before it is made available to prospective donors. This period of relationship building and due diligence is critically important in ensuring that any partnerships we embark upon are successful and donors can be assured they are investing wisely.
Please click here if you would like to help.
PARTIALLY FUNDED PARTNERSHIPS
Pakistan, Asia
The brick kilns in Pakistan are notorious for child labour and human slavery. More than one million children are working in the brick kilns just in Punjab alone. They do not go to school and are illiterate. Many are forced into early marriages, especially the girls. It is a hard life and our partners there want to see things change and set people free. Education is an important part of the solution.
| | |
| --- | --- |
| Partnership Ref.: | |
| Commenced: | 25/10/2021 |
| Funding Status: | |
| Partnership Type: | Orphans & Vulnerable Children, Training / Education, Humanitarian |
| Funding Size: | $3,000 - $7,999 |
1 Partnerships