New Partnerships
---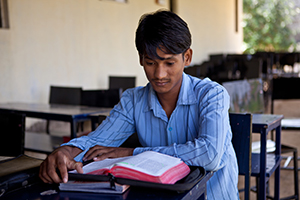 The partnerships shown below are the ones we have most recently formed. Typically Bright Hope World spends at least two to three years developing a new partnership before it is made available to prospective donors. This period of relationship building and due diligence is critically important in ensuring that any partnerships we embark upon are successful and donors can be assured they are investing wisely.
Please click here if you would like to help.
PARTNERSHIPS WITH NO CURRENT DONOR
International, Global
Life has never been easy in the Great Lakes area of Africa. The team based here works under the banner of Harvest Partnership but this group has diminishing resources and have a desire to see their key people become bi-vocational and self-sustaining, and not dependent on external resources for their living.

| | |
| --- | --- |
| Partnership Ref.: | |
| Commenced: | 22/05/2020 |
| Funding Status: | |
| Partnership Type: | Micro-enterprise / Micro-loans, Evangelism / Church Planting |
| Funding Size: | $3,000 - $7,999 |
Lebanon, Middle East
Zahle is the city in the heart of the Be'qaa Valley. This has been a troubled hot spot for many years during the internal conflicts in Lebanon and latterly the war in Syria. Izdihar became aware that there were many poor families living in the community who were struggling to make ends meet. They were having babies and these babies were not being cared for because the parents did not have either the resources or the knowledge required. This resulted in much infant mortality, malnutrition and chronic illness.


| | |
| --- | --- |
| Partnership Ref.: | |
| Commenced: | 25/02/2020 |
| Funding Status: | |
| Partnership Type: | Orphans & Vulnerable Children |
| Funding Size: | $3,000 - $7,999 |
2 Partnerships