New Partnerships
---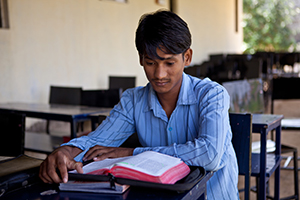 The partnerships shown below are the ones we have most recently formed. Typically Bright Hope World spends at least two to three years developing a new partnership before it is made available to prospective donors. This period of relationship building and due diligence is critically important in ensuring that any partnerships we embark upon are successful and donors can be assured they are investing wisely.
Please click here if you would like to help.
PARTNERSHIPS WITH NO CURRENT DONOR
Pakistan, Asia
For many years there has been a movement of Afghan people into Pakistan as a result of the ongoing, chronic unrest in the country. Peshawar is one of the main places that Afghan refugees settle. Many of these people are uneducated and unable to fend for themselves, and so become very vulnerable, especially the young women.
| | |
| --- | --- |
| Partnership Ref.: | |
| Commenced: | 25/03/2022 |
| Funding Status: | |
| Partnership Type: | Training / Education, Orphans & Vulnerable Children, Humanitarian |
| Funding Size: | $3,000 - $7,999 |
FULLY FUNDED PARTNERSHIPS
Dem. Rep. of Congo, Africa
The communities of the Kasha municipality near to Bukavu are in desperate need of safe water. In 2021 BHW partnered with ACLUP to successfully provide water for the Chikera community (DRC08a) and they would now like to do the same for two more villages. One is in the Bugoko/Chikera-Shabantu Community and the other is in the Nyamudawha Mushekere/Chikonyi Community. Between the two locations more than 1,300 households will be served, this amounts to almost 10,000 people.
| | |
| --- | --- |
| Partnership Ref.: | |
| Commenced: | 25/03/2022 |
| Funding Status: | |
| Partnership Type: | Community / Agriculture Development, Humanitarian, Orphans & Vulnerable Children |
| Funding Size: | $15,000 - $99,999 |
Egypt, Middle East
Soul Salvation Church in the city of Assiut is one of the largest, most influential churches in Upper Egypt. It is non-denominational and has many ministries including a vocational training centre. The two aspects involved in this partnership are a sewing centre and two education tutoring centres.
| | |
| --- | --- |
| Partnership Ref.: | |
| Commenced: | 25/03/2022 |
| Funding Status: | |
| Partnership Type: | Training / Education, Orphans & Vulnerable Children, Evangelism / Church Planting |
| Funding Size: | $8,000 - $14,999 |
3 Partnerships