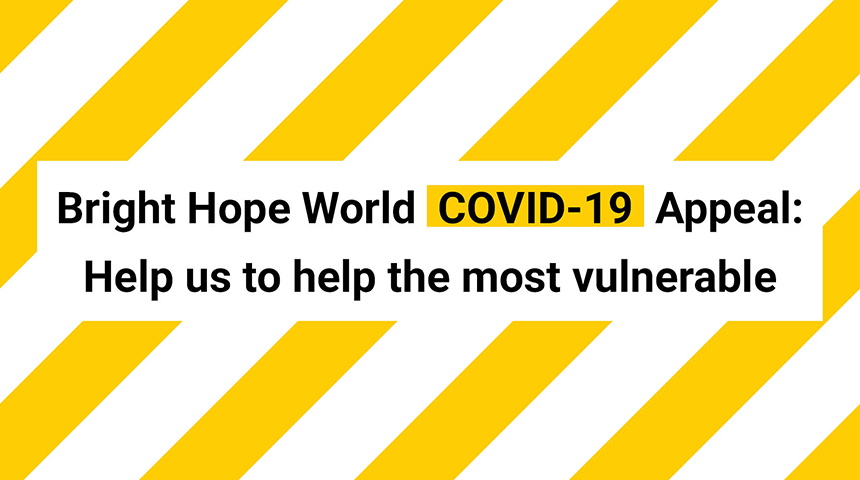 HELP US HELP THE MOST VULNERABLE...
In April 2020, Bright Hope World reached out to our supporter network for help to meet the needs of the poorest of the poor suffering under the weight of COVID-19. The response was generous, and the funds desperately needed. We were able to help a huge number of people. By early 2021, particularly as Africa had been spared from the 'worst case scenario', we had breathed a sigh of relief and had hoped we were now moving into a 'post-COVID world'.
In reality, we have seen this devastating virus come back with a vengeance in the last few months.
In India and the Middle East particularly, the 'second wave' appears to be much worse than the first. Millions of people are catching COVID and hospitals can't keep up. One of our partners recently estimated that "over 450 million people in India lost their jobs! 260 million people were pushed into poverty and another 40 million in extreme poverty!"
To be blunt, we have never seen anything quite like this. For a week or two television news was covering the scale of the disaster in India, but they have now moved on. Unfortunately, the suffering continues.
Our focus right now is on funding oxygen concentrators and ventilators in India to endeavour to save lives. There is a very urgent and sustained need for this type of equipment in India. We will also be supporting people in a number of countries with food, medical supplies and protective equipment. Where we can, we will be funding agriculture and other income generation activity to help people stand again on their own.
We are seeing that many recovered COVID patients are experiencing long-lasting residual health impacts from the virus, particularly with compromised breathing. Overall, we expect a very long recovery process, even once the immediate wave of cases passes.
We are, therefore, making an unprecedented move – for us - in issuing a second appeal relating to COVID-19. We don't like doing this and avoid prevailing upon those that already support our work generously, but we are daunted by the scale and reach of this situation, and we need to be ready and equipped to support our partners.
We don't have a target in mind, nor a closing date. We simply want people to be aware of the need and to know that we are directly connected to people who are meeting it. If you feel inclined to give, the methods for doing so are below. As we go, we will post updates from our partners on this page.
Please pray for our partners fervently. Many feel isolated and afraid, as any of us would. And yet we continue to see amazing faith and hope in God's people. It is this faith that is sustaining so many right now. Please do pray that it continues.
Click the link below to make a donation via Paypal or credit card.
If you wish to send a donation via cheque, please do so to:
Bright Hope World
75 Wairakai Rd
Bryndwr
Christchurch 8052
New Zealand
If you wish to send a donation via direct credit, please do so to:
Account Name: Global Hope t/a Bright Hope World
Beneficiary Address: 39 Carlyle Street, Christchurch 8023, New Zealand
Bank: Bank of New Zealand
Branch: Christchurch Branch, Cashel & Fitzgerald Store, Christchurch
NZ$ Account Number: 02-0800-0733739-002
US$ Account Number: 675012-0000
UK£ Account Number: 675012-0001
SWIFT Code: BKNZNZ22

Please include COVID-19 as a reference.
Please also email us and let us know about the donation.
Our email is .
Often people give anonymously, but if you require a receipt we need to know who you are. Please make contact with the office either by phone or email.
Listen to our podcast 'It Ain't That Simple Mate!' discussing how COVID-19 is affecting our partners:
From a partner in India (details withheld due to security concerns):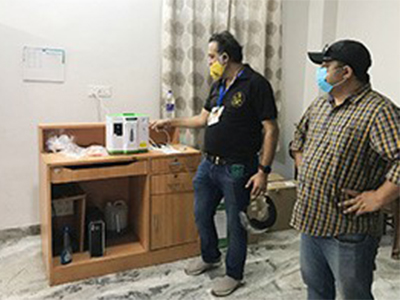 With the decrease in Covid cases and states lifting away lockdowns, life is gradually coming to normalcy. People are coming to terms with the losses especially in the devastating second wave of Corona. Every family has had a loss either with their immediate families or have been affected remotely. [We] continue to reach out to families that have been affected because of the Covid.
With the loss of jobs and financial crises in many families, [We] provided groceries to families. Oil, flour, rice, pulses and spices were part of the groceries distributed. [We have] helped 7,826 families since the pandemic broke out last year.
With masks playing an important role in the protection against the virus, [we] continued to distribute masks among the poor and needy. A total of 36,083 face masks have been distributed so far.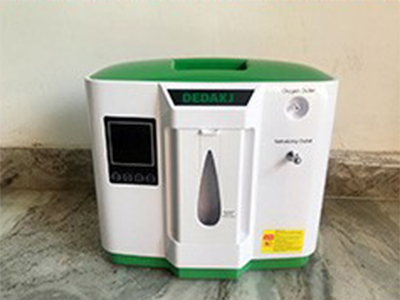 With news coming in that India would soon be hit with the third wave, [we] started making preparations to be equipped to face it. With lessons learnt from the second wave, an analysis was made of what was needed in our Ashrams. Thousands of lives were lost due to lack of Oxygen concentrators, nebulizers and cylinders during the second wave. A call was given for people to donate towards the purchase of Oxygen concentrators. People responded and [we] could procure oxygen concentrators for all the Ashrams. These will be used within the church and neighbours
From a partner in Egypt (details withheld due to security concerns):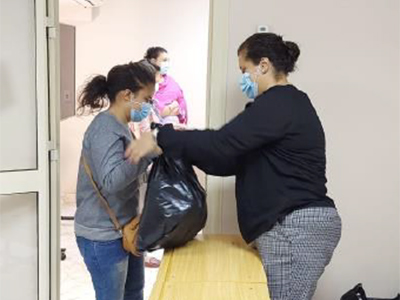 Greeting in the name of our Lord, we give thanks to the lord for being with us during the time which [my son, my wife] and I got Covid 19. It was such a difficult time for our family but we have seen God's hands among us. Also [my son in law's] father had passed away after being affected by Covid 19 and suffered for more than 2 weeks in the hospital. He was such a great Church leader and a big influencer among many leaders and youth. Please pray for the family only god can give peace and condolences during this tough time.
Covid 19 is still very active here in Egypt. The government started to give the vaccine but to a very small percentage from the whole population. The schools are still closed as well as the churches and there is no Sunday school or no activities for the kids and this is causing a very boring mood among them and they are feeling very disappointed also many church leaders and pastors are badly affected because of the current situation.
[My wife] with the team tries to do some visits [to poor families] from time to time with taking into consideration to the Covid precautions. We help them financially and we support them with some food supplies. They either come to the vocational training center or meet them in a local church. There is a story about a young lady with 4 kids was having Covid and all the people around her had deprecated her and had been treating her in a very bad way and they were terrified from her and wanted to get her out of her apartment. We helped her until she is completely healed and now she is looking for another place to settle down and live in.
From a partner in India (details withheld due to security concerns):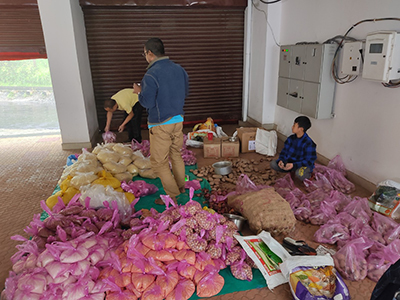 Thank you so much for enabling us to do this. Got these rations today morning and got it packed by me, Pastor M. and my wife M. It was a great joy to work and get it packed in each bag. We got ready fifty food bags for fifty families which will help a small families for some days. Its a great blessing to see Bright Hope World can help some families around in [the local] villages. We will take these food bags to villages tomorrow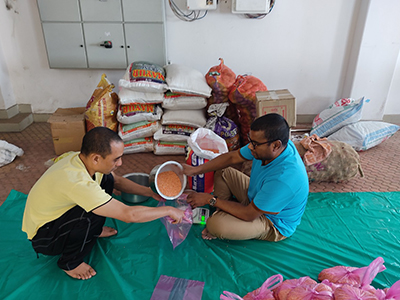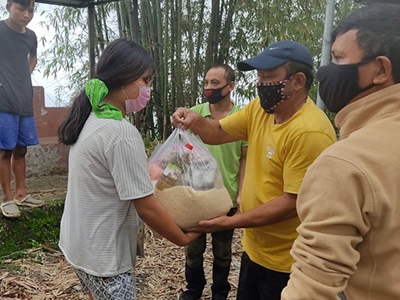 From 'Fountain of Hope' in Zimbabwe (click here for more information):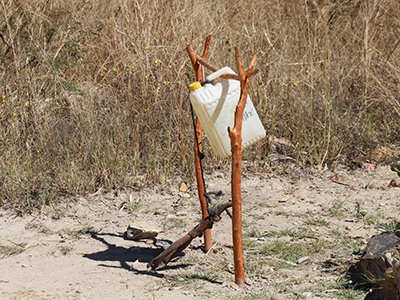 Our team has just finished running COVID awareness campaign in the remote villages of Makamure community in Chivi District of Masvingo province of Zimbabwe. We are so much grateful to the generosity of Bright Hope World for making this possible; our team has been on the ground for 2 weeks. The team did not only teach families on the dangers of COVID 19 but also helped them to understand the importance of hygiene. The villagers were taught to construct the above hand washing basin to use whenever they use the toilet. The campaign was a door to door mission since people are not allowed to gather. We thank God for Bright Hope World for providing soap to the people of this community especially during this difficult moment. 402 bars of soap were distributed to 402 families supporting an average of 2010 people from the 7 villages of the community. The soap really helped so many families especially this time when they are under lockdown where they are finding it difficult to get into town to get essentials. Some of the people who were helped are those who were deported from South Africa and Botswana due to COVID 19 threat. 84 people from Makamure were deported and came back home with nothing hence we assisted them with soap and are working on assisting them with food especially mealie meal and sugar beans. Please find herein below some of the stories of the people who were assisted by soap during the awareness campaign that took place in Makamure and Mthombothemba Community.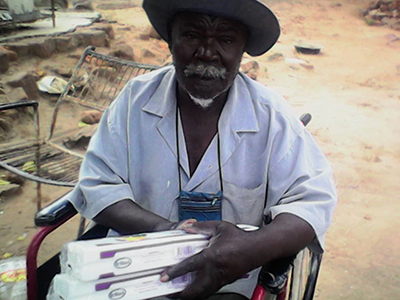 Mr Bwerinofa is diabetic and his legs have just been amputed. He is from Makamure community where there is no hospital or clinic and has been getting his supply of medication from Masvingo town. Due to the strict measures of lockdown, no public transport has been allowed to get into the community meaning that this old man whose legs were amputed would not be able to get to town for medical supplies and also to buy other basic essentials. Thank God that through Bright Hope World, the man got soap to be able to bath and also to wash his clothes. Thank you for bringing joy to this wonderful man.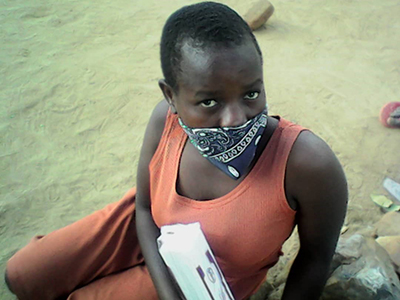 Pamela's mother is a cross border trader who goes to South Africa to sell small things like groundnuts and roundnuts. Borders were closed while she was in South Africa still selling her goods. Public transport was stopped meaning there was no way that she could be able to go back home to her 5 children. Her children were left with no food, no washing powder and literally no money to buy other basic necessities. Thank God for Bright Hope World that this family was able to receive soap for bathing and washing clothes. Plans are underway to get more food for this family. We are grateful to Bright Hope World for the support.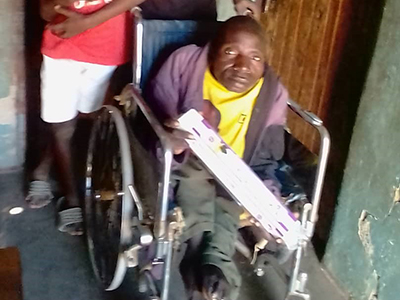 Rueben is the bread winner of his family and has been surviving on begging for money and food at Chivi business centre. The lockdown that was pronounced by the government affected this disabled man because he cannot beg now to fend for his family. When the lockdown was declared , Rueben had to join all other people in going back to his rural home in Makamure community where there is no way that he could survive on begging. Thank God that this family was provided with soap during the awareness program. Plans are underway to assist this family with food during this time of lockdown.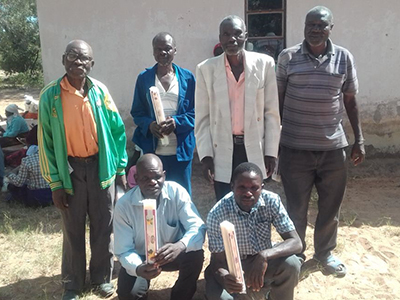 Words of appreciation from the local chief:
Chief Makamure (who is pictured with the other village heads) was so much elated the day that his community received soap during this lockdown from Bright Hope World and this is what he said:
"On behalf of my community, I am so much grateful to you for the support in form of awareness and soap especially being given to our people who were deported from our neighbouring countries. Most of these people had gone to our neighbouring countries in search of greener pastures since it is dry here in Zimbabwe. They went empty handed and now because of this Corona Virus they have come back empty handed and their families are struggling to make ends meet. We are so much grateful to Fountain of Hope and their sponsors for remembering us during this time of difficulties; thank you so much for coming to teach us on how to practice good hygiene and also for providing us with soap. Thank you so much"
From a partner in India (details withheld due to security concerns):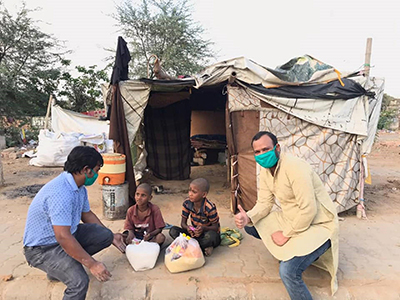 *Corona Warriors* were out today in all the seven state capitals and eight locations we are present giving Food Aid and Face Masks.
When we were distributing Food Aid we came across two children sitting in front of their make shift home. We enquired about their parents. They answered they have gone out searching for food. We don't have food to eat. We have been hungry all day. If you have food please give us.
Their condition was heart breaking. We are learning every day how to love and care by sharing our blessings.
Thank you, this our effort together with you. Not one who comes across our team will go hungry to bed tonight.
From a partner in Egypt (details withheld due to security concerns):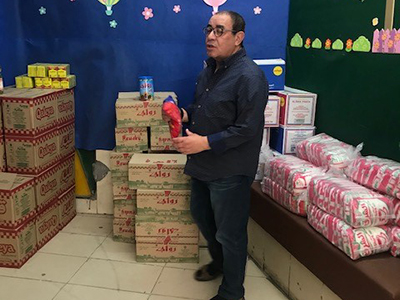 Last week we start helping poor families until now we helped around 200 families with bag of foods also instead the bag their a small booklet about Resiving Jesus as savior.
Plus we gave a small amount of money we meet the families either in the street infront of their homes or they come to our office one by one.
Also any family have kids we gave special bag to each kids to bring some joy and encouragement to their heart also we start reaching out to needy pastors we have a list of 120 pastors all of them in villedge their lost their income as their is no churches no offering and no salaries. We helped about 50 pastors and we hope to help some more.
Thank you for standing with us during this difficult time.
From 'Project Namana' in Madagascar (click here for more information):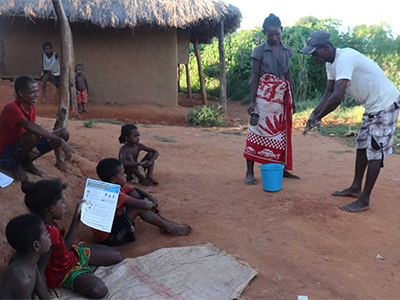 There have been many changes in the world around us since I last wrote back late in December. Now nearly every nation on earth has been dramatically affected, if not by the actual virus, then by loss of jobs and freedoms, coupled with loneliness and fear. I have been praying daily that God would have mercy on us, our nations, and our leaders, as well as the remaining least reached peoples of the world. None of us "deserve" this mercy, for we are sinners one and all, but may God delight by grace to remove this virus quickly so that the Gospel might continue to be proclaimed freely among all the remaining least reached peoples of the world!
Late in March the 22nd, the first case of the virus has declared in Madagascar, the next day the capital has been on lock down, Our office has been closed and each team has been working remotely since, but markets and streets are still as busy as it is used to be in a normal day in the morning time , People are not aware some of them do not mind of the measures. There is no public transports and taxis available because of that our mobility is very limited.
The Lord has encouraged me through this word: "As long as it is day, we must do the works of him who sent me. Night is coming, when no one can work" John 9:4.
The team have been encouraged to find ways to continue to be a witness and share the message of hope. We have started our house church and reach out to our neighboring community. I have started to offer good books to read to friends on social media, 20 have received ordered and some of them have sent a feedback of their readings. The coaching of the 2 core youth ministry leaders in the south is now done more frequently every week, we discuss different issues they face in their group as child bride, sustainability, schooling Personal develop plan. The youth are passionate to share the Gospel but need to grow in biblical literacy and discipleship.
Currently, our country is starting the process of deconfinement, buses are starting to work, schools will start to re-open their doors this week. None was recorded dead of the virus in Madagascar but people are desperate to meet their daily needs. When I see the waves of crashing down around me and in the world, staying the same doesn't seem to be an option. May the Father sanctify us in this difficult season; to make us more like Christ through the power of the Holy Spirit!
I am so thankful to God for allowing me to continue to serve Him with you, May God continue to bless you and watching over you and your family. I am believing for the best over your lives, even during these trying times. You are appreciated.
Please pray for the countless seeds planted through the years, that this year would be a season of harvest and "that the word of the Lord may speed ahead and be honored"! (2 Thes. 3:1)
From a partner in India (details withheld due to security concerns):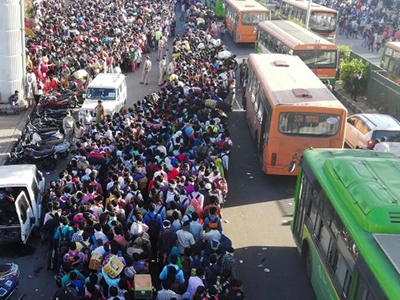 We were numbed and reduced to tears as we witnessed millions of men, women and children – jobless migrant and daily wage labourer families trying to get back to their villages… hungry, without jobs, without hope… we had to do something… we had to respond!
We had provision for ourselves, as we are a big team and needed to keep food for ourselves and our families so there was little to spare. We shared out of what we had and the Lord amazingly multiplied and keeps multiplying so we are able to keep helping those in greater need.
On 22 March, India was put under a lockdown and rightly so, at a time when people were still grappling with the truth of the Corona Virus and its probable impact on the country. But the human tragedy of migrant workers and daily wagers that unfolded, was beyond anybody's imagination, when overnight they lost their jobs. We saw them coming back into our communities, tired and lonely in distress.
Fear of the Corona Virus COVID-19 says, look after yourself, your families and your needs. But a heart transformed by the gospel says reach out to the perishing and the dying and look beyond your own needs and situation.
With the growing uncertainty of the length of lockdown, the increasing numbers afflicted by the virus growing by the day, the news of deaths every minute, uncertainty of treatment, we chose the path of reaching out in the love of our Lord.
As licenses and permissions were needed to go out, our centres in the 8 locations got in touch with the local police departments and respective state Governments to discuss how they could come alongside and provide aid. Our initial goal was to provide food aid to 100 families. This quickly escalated to 400 within a week as the need is enormous. Portions of essential groceries were prepared and distributed. These are those who have lost their livelihood because of the pandemic lockdown and living in our immediate neighbourhoods. The teams while distributing mentioned that this was was being provided in the name of Jesus. The response was one of tears and gratitude. People were very moved. The team reached out also to the elderly, especially who are all by themselves.
Wherever possible, we are providing phone consultation with our panel of doctors and nurses and medical personnel. All our Ashrams have been giving hope by counseling, prayer and encouragement to those who are shocked by the lockdown or are lonely, or depressed.
Our centre in rural North India has, at the best of times faced opposition. Despite showing genuine love and concern for the community around them, they have continually faced threats. Since COVID-19 hit the country, the local police showed up at the doors of the church. The pastor was apprehensive because of the unrest and negative interactions with the authorities in the past. The police brought a request from the local authorities to make 1,000 cloth facemasks in their center to be distributed among the community. They then accompanied the pastor there to a local cloth shop, specially opened for them to procure the necessary materials. What the police did not know was that the church community had been praying for ways to respond during the lockdown. The Lord answered by providing an opening to serve and the potential for better relationships with the authorities. The police personnel accompanied our Pastor to distribute the masks. With the Government making it mandatory for everyone to wear face masks whenever they step out of their homes, face masks became a necessity but out of stock. The poor could not afford to buy masks. Our centres responded to the situation and immediately started stitching masks and distributing them to the poor. 4,000 face masks were stitched in house and distributed to common people who have no access to these.
We and the churches have believers who now find themselves living within communities where fear and despair is widespread, and who are joyfully and sacrificially serving their friends and neighbours, being the hands and feet and mouth of Jesus Christ. It is a time of great hardship yet a time of great opportunity. We plan to reach out to at least 2000 families. We anticipate that this response will last well into six months. Please pray for us in this.
This is a time like no other in our lifetime. We cannot do this alone.
From 'Top Kids' in Thailand (click here for more information):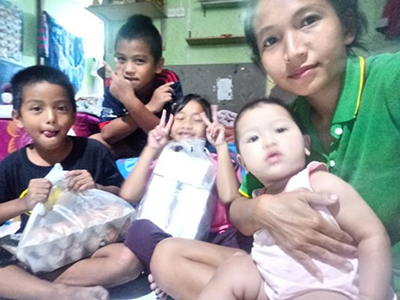 Thank you so much for the funds. These will be a great big help for the children and their family.
Yesterday we went to buy some eggs, pork ,chicken, milk and some vegetable for some families in the community.
The children are so happy. Some of their family very scare to go out and buy food , so they only give the children have instance noodle and fish can all the time. Many children are very stressful. And their house very small and they not allow to go to the pay ground .' We pray that the COVID will stop very soon. I am now preparing some craft and coloring pages for the children to help the family. At lest they have some tings to do.Their parents sometimes didn't know how to teach their children at home. The school will not open until 1 st July or continue close depend on the COVID situation. However we pray and we trust in our God.I believe we will see good things from this hard time.
Thank you again for your help and take care,
From 'Fountain of Hope' in Zimbabwe (click here for more information):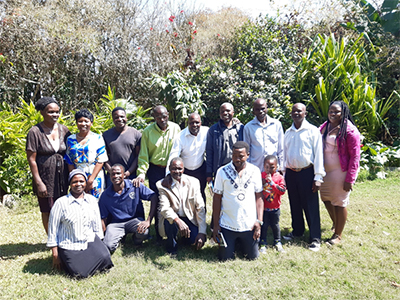 The Zimbabwean President declared a national lockdown a week ago to curb the spread of Corona virus in the nation. This was announced after one person succumbed to the pandemic leaving 8 other people infected. Zimbabwe has got 9 confirmed cases and people who were tested in Bulawayo, Victoria Falls and Mat south province are waiting for their results to come back from Harare.
The whole nation has got only one testing centre which is in Harare the capital hence such measures were taken for a lockdown, to minimise the number of people to be infected. The decision though good is hurting the economy already struggling with a 2-year drought, shortages of foreign currency and a staggering unemployment rate of over 90%. We are now in the 2nd week of the lockdown and queues at different shops are the order of the day people queuing for mealie meal.
The rural people do not have enough information concerning Corona Virus and so our team has been and is still taking vital information to the rural people of Makamure, Mtshazo, Mthombothemba, Mandiva and Chirogwe. Our team was given a green light by the government of Zimbabwe to work alongside ministry of health in information dissemination. Some of the members of our team are therefore free to move from Bulawayo to all the communities that we work with to take vital information and to help people understand why they have to follow the precautions laid out by the government of Zimbabwe.
[Nutrition] gardens were and are being established to improve food security amongst poor communities of Zimbabwe. The gardens have been the source of income for hundreds of people who are part of these gardens and many children have been in schools because of the gardens. Thank you so much Bright Hope for giving communities the opportunity to run these self-sustainable projects. Many young people have been getting Horticulture and farming skills through these gardens and some of them are already establishing their own small backyard gardens. The gardens that we establish in these communities get water mainly from the solar powered boreholes that were drilled in the communities.
During this time of Corona Virus, water is very much important especially to people who cannot afford sanitizers since hands have to be washed constantly. We thank God for the water source that has been provided for the people of Mtshazo, a place where water is like diamond, now through Bright Hope World, the people of this community have got water for drinking purposes as well as for productive projects. We have seen more villages and schools coming to us asking for assistance in the provision of water for drinking and productive purposes.
Water is one of the challenges in towns and villages especially towns and villages in region 5 of Zimbabwe and we are one of the organisations that is trying our best to ensure that people have got water in their communities. Corona Virus has made people to realise more the needy for more water sources in the region.
[Transformation Centres] are some of our projects that are very much affected by the COVID 19 challenge as we now are having more children who are in need of food assistance. The worst area to be affected is Mthombothemba and this is because of its proximity to town, many street children who used to get food from well-wishers in town are no longer getting such help and the only place where they can be assisted is at the Transformation centre. Our transformation centres are therefore unable to cope with the number of children and young people who are in need of food assistance. Our team is working on starting just a feeding program for town street children and adults who were affected by COVID 19, otherwise we may see many people dying not of the virus but of hunger.
Fountain of Hope is going to work with Community Based Health workers in collecting their medication from hospitals and pharmacies. There are so many old people with chronic illnesses like diabetes, heart diseases, hypertension etc. who will not be able to travel to the nearest town to buy the medical supplies or to collect from either hospitals or clinic. Fountain of Hope staff members since they have a green light to travel from one village into town will take people's medical cards into town to collect the needed medical drugs for the people. This is one of the ways that we are going to see that people remain in good health. We already have 37 people with chronic diseases that we are helping.
Fountain of Hope is working on cooking lunches for the street and adult people who are affected by the lockdown in Zimbabwe. Food packs are going to be prepared for the extra young people and children who have joined transformation centres in need of food especially at Mthombothemba where the number has increased to over a 100.
Fountain of Hope is gathering and disseminating information to people in the rural areas concerning COVID 19. People in the rural areas do not have radios, TVs and are not on other social media so information takes long to reach them and sometimes it does not reach them at all. We are trying our best to bridge the gap as Fountain of Hope to ensure that the people get important and relevant information so that they may make informed decisions. We are disseminating information in our gardens, schools, at transformation centres, local clinics and at the local community meetings. Lessons are also given to people on how to prevent the spread of the Corona Virus.
Thank you so much so much Bright Hope World for partnering with us in bringing hope to the hopeless. Your support is going a long way in improving the quality of life in these communities not just now during this lockdown but all the time that we have been serving in the communities.
From 'Kutwanana Home Based Care' in Mozambique (click here for more information):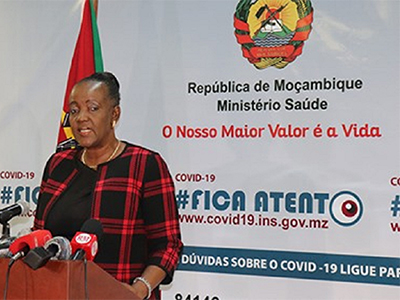 Greetings in the Lord's name, "Those who know thy name will put their trust in thee: for thou, LORD, hast not forsaken them that seek thee" (Psa_9:10).
Fear and hopelessness have crept up in families and communities as a result of the Covid-19 virus. Our government has imposed strict restrictions for the month of April which include the closure of schools and churches. We have been told to stay home and only to leave for groceries or an emergency. In this crisis we ask ourselves, how do we help? The impact on the 30 day lockdown will be very severe on many people that we know as the majority of the population makes a living or buys food from the informal business sector.
Those who can afford to drive to a supermarket only make up a tiny part of the population. 99% of believers in Mozambique Assemblies earn their living by buying and selling in informal markets and along the roadside. Who is going to help the orphans and the less privileged? Who is going to subsidize the common? Unless we receive a swift intervention from Him who knows no boundaries, starvation and not Covid-19 will be the cause of many deaths in our country.
With this grim reality before us, believers have been conducting prayer meetings in their homes daily. We are persistent in our cry to God for help. Please pray for us, as we remember you in our prayers as well.
From a partner in India (details withheld due to security concerns):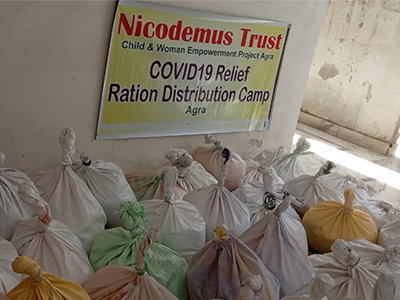 Greetings from North India!!
As we are completing 8 days of nation wide lock down, we are thankful to the Lord that how he has been gracious to our nation, when we see nations like US, UK, Italy and France struggling to control the pandemic Covid 19, with their best medical technology and resources.
Though India been so behind in the medical technology and resources and with the amount of our large population, largely uninformed and illiterate, the way infection is controlled, we can only attribute it to the grace of God on our nation.
Two major challenges our nation suffered during this time is that after announcing the lockdown, thousands of day laborers came out of the streets of major cities and started walking hundreds of kilometers to their native places in Uttar Pradesh, Bihar and MP. Second challenge came two days back when in Nijamuddin Jamayet e Islami center was holding over 2000 people in their guest house and most of them got infected by Covid 19. Many of the people returned to their places without informing the government and many died of Covid. So rest of the people got frightened. Now over 2000 people have taken out by Police and medical officers in the quarantine centers.
In this time, though our teams are strictly following the lock down and community distancing, still we are trying to find ways to connect with the communities, pray for the people and help very poor and needy families with necessary food items, who have no money to purchase them. In next 3 days, we will be distribution 15 days of food supplies to such needy 150 families in three places. The needs are much greater, but we can do what we can in our limited capacity.
Please keep our teams, families and nation in our prayers!!
From 'Vanadzor Poverty Intervention' in Armenia (click here for more information):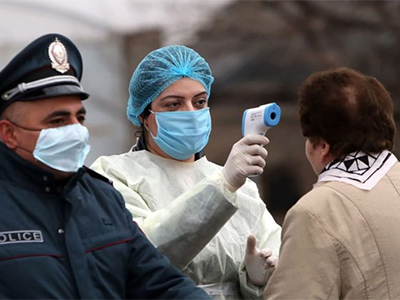 Armenia's population is 2.9 million.
COVID-19 continues to spread around the world, and today Armenia have 440 people infected, 5 dead and 30 who have recovered.
Many people are in fear of the unknown. As Armenia shut it's border with Iran, food is scarce and the prices of everyday essentials has gone up. Schools, churches, restaurants and coffee shops are closed. Citizens are being encouraged to stay home instead of going to work, whilst many have lost their jobs.
It has not been easy for the poor. Specifically, those who were doing basic jobs; earning one or two dollars a day to keep feeding the family. Today they are all at home with no support from the government. They have been hit hard and are suffering under these conditions. The poor in the villages are in great danger. There are babies who need milk, children in need of food and elderly in need of medical attention which is no longer being provided.
We come to urge you to donate as little or as much as you can. A one-off gift to help us reach the many knocking on our doors in Yerevan, Vanazor, Etchmyazin and Gyumri. Anything to reach out to some of the children with milk, to the bed-ridden grandmothers in need of at home care, food or medication. Their cries reach us daily.
For the cry of the vulnerable is much louder today than it ever has been.
From 'Ray Of Hope Society' in Nepal (click here for more information):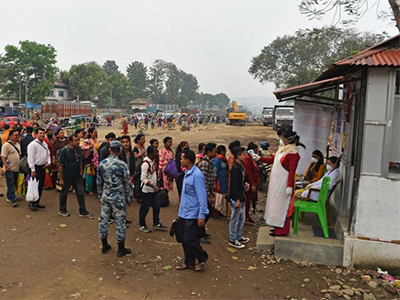 We are good here but we have to stay at home for 15 days due to lockdown. The govt. may extend lockdown in the future. I personally feel this is a very good time to share the gospel with the lost. The biggest miracle of all has been to witness and experience the unity of the Body at work. During these days we literally put all we have in the middle for all to share. We eat, work, pray, praise and worship, laugh and cry together through various ways. Everyone has but one desire: to glorify God.
The unconditionally of our service in Nepal was crucial: we cannot, and indeed must not, cheapen the love of God and His gospel by offering our help with strings attached (" I will give you a tent/food/clothes if you believe in Jesus"). We come to love and serve with absolutely no strings attached. We believe this is what he calls us to do. As we are faithful in our calling, the little things to reach the unreached hearts. Heart-changing is entirely the Holy Spirit's work, not ours. Our job is to obey. Plain and simple.
People in a hard time - Pray for us as we obey God, bringing the gospel to those who otherwise may not hear it. Pray that we may bring the love of God in practical ways to the needy and hurting.
We have initiated to serve the needy who does not have basic foods and shelters. If you have anybody in your contact in Nepal, Let us know. We will care for them. And Be assured you BHW family are in our daily prayer (really - I am saying this, not for just saying... I meant it).
From EGM in Pakistan (click here for more information):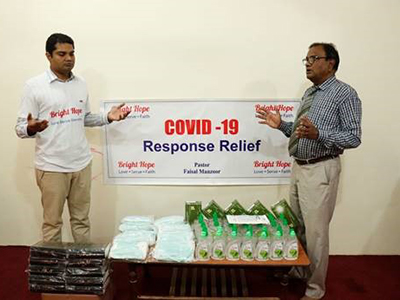 Greetings from Pakistan.
Latest Update (9 April): Praise God! this second time We have distributed food into 100 more families. we are thankful to Lord Jesus Christ for his unconditional love and mercy. He is using us to become a blessing for others in such an unpredicted and painful time of lockdown and pandemic. We have completed 200 family support target before this resurrection day lets us win souls and spread love of Jesus Christ by helping less fortunate in these difficult times, let's not forget the unskilled labor class who have lost their jobs because of this pandemic and lockdown. To ensure they stay at home, and keep themselves and others safe, we are ensuring that we identify, verify and deliver our Corona Emergency Aid | Relief Packs to their doorsteps so that nobody goes to sleep hungry amid the crisis. Support the cause, send us your contributions so that we are able to reach out to more families with our aid., with your love & support, we have so far served 200 families in the last two weeks. We intend to take this number up to 500.
"If we live, we live for the Lord; and if we die, we die for the Lord. So, whether we live or die, we belong to the Lord. Be strong and courageous. Do not be afraid or terrified because of them, for the LORD your God goes with you; he will never leave you nor forsake you."
We are praying for you, family and Bright Hope World team and all partners as all nations. We are fasting and praying for nations and request to you all please pray for us and nation of Pakistan. I was badly sick and symptoms of coronavirus and after medical test came negative then allowed to come out.
We are praying and looking to God, things are becoming worse here and Pakistan also is effected by the coronavirus and day by day it is spreading. The people in the cities and villages are afraid and they really in need of food provisions because they cannot go to work they stay back at home so they need immediate help, and not only that shops are shutting down, only some were open for few days, later what will happen we don't know. We are buying small bags of food and meals for the children and women and distribute house to house, this is only little help, but there are many looking for help we are praying that God should give them through His chosen children in this emergency period.
This is really a tough and worse time the world is facing and also the time to know everyone about The Love of God and to support each other. Our family is fine and we are praying God to keep us well and give us strength to serve. Please pray for everything to be in good condition and everyone come back to God to give thanks with happiness and that is all God wants from His children.
I lift up my eyes to the mountains— where does my help come from? My help comes from the LORD, the Maker of heaven and earth.
Love and prayers, Your Brother in Christ
From 'The African Powerhouse - Vulnerable Women and Children' in Kenya (click here for more information):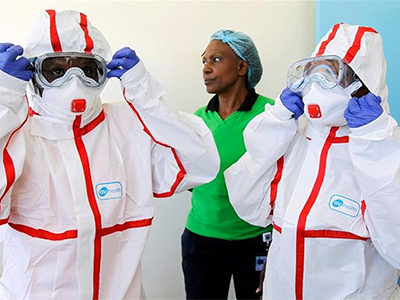 Robert Omundi is our partner in the Kisii area of Kenya. His ministry is based in the village near to his little family homestead. As he went about his daily life, he saw many kids living on the streets. He determined to do something about it. Along with the pastor and a group of people from the church they began to care for the kids and before long they had a school with more than 200 kids.
Dorcas, his wife is a teacher and for several years has been teaching at an International school in Kigali, Rwanda. She went there as she can earn a lot more. They have 2 young children. The plan was that she would earn as much as possible for a few years to set them up financially and this was going OK until two hammer blows hit them.
Last year, based on her salary they took out 2 loans to finish a house back in Kenya on Robert's family plot. She began paying off the loans, it was tough, but they decided to push for the next 3 years and then she would shift back to Kenya. Late in 2019 Dorcas had a major illness and had to be evacuated to Nairobi for surgery and treatment. The school organised it, but of course, she was not able to work and for about 3 months was on much-reduced income.
She has been under enormous pressure and became quite depressed and struggled with depression to the point of being unsafe. Early in 2020, Robert went to stay in Rwanda for a period to help with the family. Then came COVID-19. The school was closed, no salary at all, house rent to pay. No food for days and the loans?
From a partner in India (details withheld due to security concerns):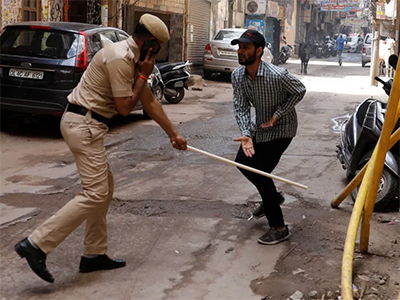 I am further writing to let you know that the situation in India is not promising. The country rightly has been put under lockdown for three weeks till 15 April. The country seems not ready for the pandemic. Even before the virus came, our hospitals were already full. Then we have millions homeless and that are hungry and sick added to that number because of the lockdown since Sunday millions of daily wagers and unskilled laborers are being added to this number daily.
In parts of Delhi there is already shortage of food and medicine. I am sure it will quickly happen in other states. People are already panicking with the voluntary curfew that started on Sunday. There is no factual data of how many have been infected with Covid-19 in the entire country just because of the sheer size and population of the Country. The government is trying its best.
There will be many security issues as people will be desperate to get food and medicines so pls pray for protection. There are thousands of homeless out in the streets begging. Thousands of people with daily wages have been without work for more than a week as the city has slowly shut down. Their families are hungry and soon will be in despair.
The economic fallout of this will be also be huge. With the stock markets falling and unemployment skyrocketing, people losing money and businesses.
It is being predicted that people will be going on protests in many countries. They say it will look like Venezuela in many places. We all need a lot of wisdom how to take care during this time.
So, let us be ready! Spiritually, physically and mentally. Let us trust in the Lord and in His care. We who have the Lord can make a difference. We must repent and draw close to the Lord and intercede for our nations.
Much love to each one of you. If we live, we live for Christ and if we die, we die for Him therefore we continue on with boldness knowing His great love and that He is just and sovereign. He is our Father, let us put our trust in Him.
From 'Community Empowerment' in Indonesia (click here for more information):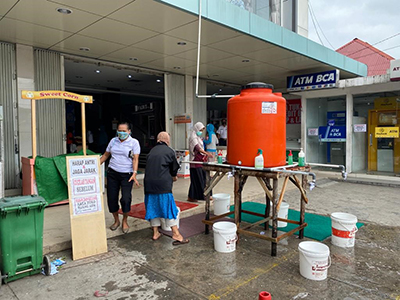 There is Covid in our country. Most cases are in the capital city, but it has spread all over the country as well as to our city.
The government has so far only confirmed one case in our city (which we sincerely doubt is the only one). The whole country is already in a state of alertness and adjustment. The schools have now been closed for two weeks and we are not allowed to gather in groups. Many public places are closed, but we can still go out to do shopping.
In the city, many people do follow the regulations of the government. In the villages where we serve there is more ignorance about the whole matter and since they have not seen the impact in their own community people find it hard to follow regulations. "Covid is not here yet," is their answer. This causes great concern for us because we know once it will hit village areas it will hit hard. Many people live together in small houses, which can be very cramped, so they spend most of their time outdoors without much social distance. Cleanliness is an issue with little water for some. We pray hard that Covid will not hit the village areas where we serve.
Many people we serve live in poverty already, the government gives extra money and handouts to them to balance the economic impact. We are concerned that the price of bricks will drop soon leaving the families with less or no income. Working day to day to buy enough rice for a day means they cannot afford to stay at home or be sick. No income will mean straight away no rice. Please pray for the poor and how they can get through this phase.
Click here to view or download our Organisation Profile.