Events: Bright Hope World Global Impact Updates
---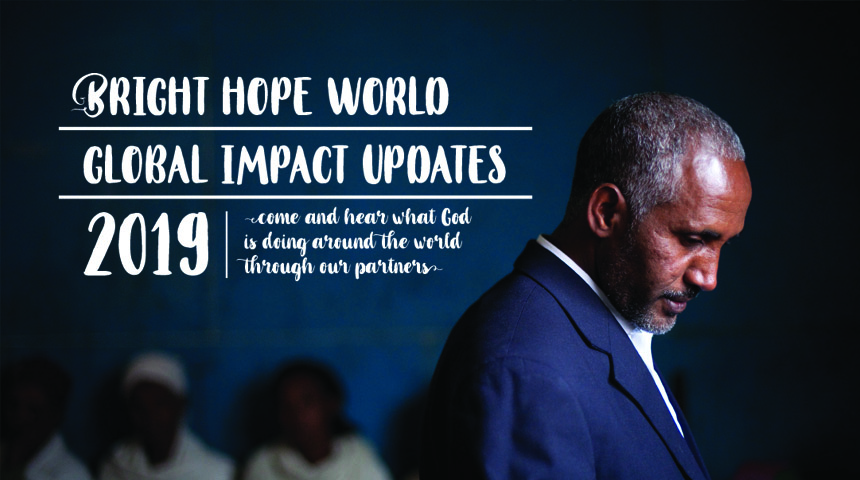 Life is busy. So often we are simply racing from one commitment to another. Our minds become focused on what we have to do next. Sometimes life passes us by and we miss the amazing things God is doing around the world.
Take a break. Step outside the everyday and hear stories of hope and triumph and challenge from around the world. Come and be inspired by what God is doing to give hope to the poorest of the poor. Be challenged and encouraged by the big trends we are seeing right now in the difficult places we and our partners are working.
In 90 minutes we will bring you up to speed on what Bright Hope World is doing, what our partners are doing and what we see God doing. Whether you are an existing supporter of Bright Hope World, someone interested in our work or just someone interested in the challenges faced by the global poor, we invite you to come and join us for an evening focused on the impact God is making in the world.
The Bright Hope World Global Impact Updates are annual events we are running throughout New Zealand to ensure people are connected to the work of God in missions around the world. Light refreshments (and La Mai coffee) will be provided. Registering is appreciated as this assists with catering.
Dates and locations are as follows:
Date

Region

Location

Time

Map Link

Registration

3 May 2019

Kapiti Coast

Kapiti Impact Hub
8 Tongariro Street, Paraparaumu
Click for flyer

7:30pm - 9:00pm

10 May 2019

Central Hawke's Bay

Kevin and Linda Davidson's
313 Wakarara Road, Onga Onga
Click for flyer

7:30pm - 9:00pm

2 August 2019

Bay of Plenty

Lifezone Church
7 Oak Ln, Judea, Tauranga
Click for flyer

7:30pm - 9:00pm

10 August 2019

Auckland

Greenlane Christian Centre
17 Marewa Rd, Greenlane, Auckland
Click for flyer

10:00am - 11:30am

17 August 2019

Southland

Rosedale Bible Chapel
212 Bourke St, Waverley, Invercargill
Click for flyer

7:30pm - 9:00pm

23 August 2019

Waikato

Cafe Agora & Event Centre
Agora Building, 13 Kent Street, Frankton, Hamilton
Click for flyer

7:30pm - 9:00pm

30 August 2019

Nelson

Hope Community Church
Ranzau Road, Hope, Nelson
Click for flyer

7:30pm - 9:00pm

6 September 2019

Wellington

The Street Church - City
9 Hania St, Mount Victoria, Wellington
Click for flyer

7:30pm - 9:00pm

8 November 2019

Canterbury

Papanui Baptist Church
144 Sawyers Arms Rd, Papanui, Christchurch
Click for flyer

7:30pm - 9:00pm
Click here to view or download our Organisation Profile.