Events: Bright Hope World Global Impact Updates
---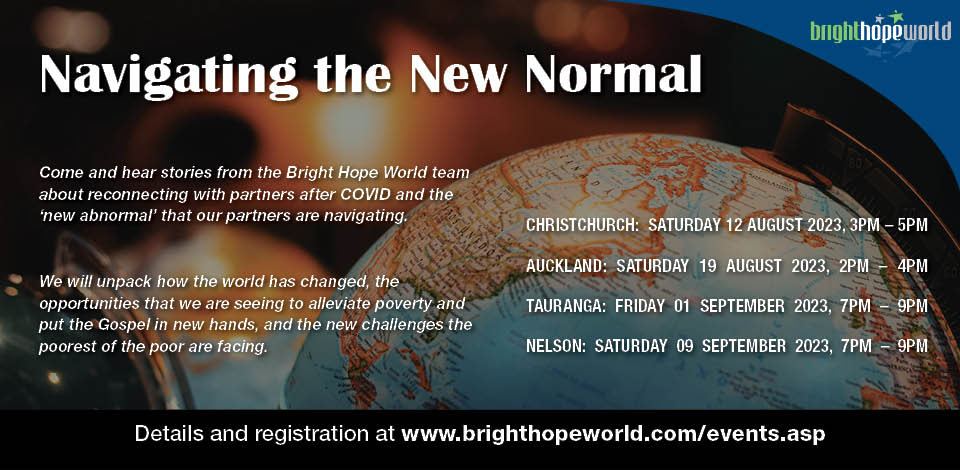 Come and hear stories from the Bright Hope World team about reconnecting with partners after COVID and the 'new normal' that our partners are navigating.
We will unpack how the world has changed, the opportunities that we are seeing to alleviate poverty and put the Gospel in new hands, and the new challenges the poorest of the poor are facing.
If you are a BHW donor or supporter, or are just interested in how mission and poverty alleviation have changed as a result of COVID, come and be inspired.
Coffee and tea provided.
We are running events in:
Click here to view or download our Organisation Profile.