Myanmar, Asia
MYA01b - Support of 6 Church Planters
---
Partnership Ref.:

MYA01b

Commenced:

25/04/2006

Funding Status:

Partnership Type:

Evangelism / Church Planting

Funding Size:

$8,000 - $14,999

Annual Budget:

US$ 8,800

Connected To:

Video:

No video available yet

Funding Contact:

Contact us about funding
Myanmar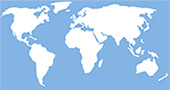 Click to view map
Population: 50.5 million
Life Expectancy:
61.2 years
GDP: US$446 per capita
Unemployed: 5.7%
unknown% earn less than US$2/day
Current Partnership Impact
6 families are being assisted
6 church planters are being supported
Partnership Overview
For a number of years Bright Hope World has been in contact with the leaders of a Bible School near to Yangon. Many of the students who have been trained go into church planting ministry after they finish training. This partnership focuses on the support of six church planters in various parts of the country. It is too dangerous to give many details as we don't want to compromise these men and their families.
History Of Partnership
In the process of developing micro-enterprise projects it became obvious that there were a number of people already doing significant church planting that were poorly supported. Their ability to do their work required someone to underpin their monthly income so after visiting in 2006 it was decided to commence funding these key people.
BHW field staff will visit these people again from time to time and develop the micro-enterprise aspects of the partnership.
Beneficiaries
Six church planters and their families
What We Like About The Partnership
The quality of the people being supported, all of them are experienced men of God.
There is good oversight and support for them in the country.
Key People
Leadership Profile
We cannot insert photos as this would compromise the safety of those involved. The six church planters supported by this project are:
Mr BV
Mr KT
Mr KH
S. CLM
TC
Mrs TGC